Available Dates
There are currently no courses available to book. If you would like us to run this course in your workplace or to be notified when a course becomes available, please call us on 01235 810619.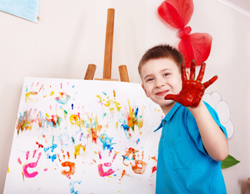 NUTRITION FOR NURSERY COOKS
Description: A course suitable for Nursery cooks and those responsible for the provision of children's meals and snacks within Early Years settings. The course comprises a series of study days looking at nutrition, healthy eating, food preparation, food and nutritional labelling, menu planning and special dietary requirements.
Learning Hours: 24 hours
Please check the available dates on the right or contact us on 01235 810619 for more information.