Available Dates
There are currently no courses available to book. If you would like us to run this course in your workplace or to be notified when a course becomes available, please call us on 01235 810619.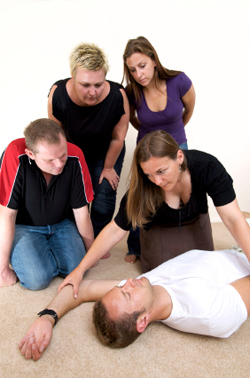 ADULT MENTAL HEALTH FIRST AID TWO DAY
Description: This Adult MHFA Two Day course qualifies you as a Mental Health First Aider. Mental Health First Aiders gain;

- An in depth understanding of mental health and the factors that can affect wellbeing
- Practical skills to spot the triggers and signs of mental health issues
- Confidence to step in, reassure and support a person in distress
- Enhanced interpersonal skills such as non-judgemental listening
- Knowledge to help someone recover their health by guiding them to further support - whether that self-help resources, through their employer, the NHS, or a mix
Learning Hours: 14 hours
Please check the available dates on the right or contact us on 01235 810619 for more information.