Available Dates
There are currently no courses available to book. If you would like us to run this course in your workplace or to be notified when a course becomes available, please call us on 01235 810619.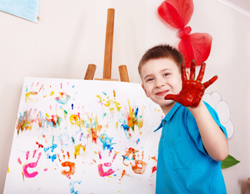 HEALTH AND SAFETY IN CHILDCARE SETTINGS
Description: It looks at the ways in which childcare workers can promote the health and safety of everyone in childcare settings, including staff, children, parents and visitors.
The aim of this course is to make childcare workers more aware of the hazards in the workplace, what level of risk they present and how they can be reduced. It also explains workers' legal obligations, their roles and responsibilities in health and safety and aims to make them more aware of policies and procedures in their workplace.

This course meets the National Standard 6 & 7 and new NOS Unit CCLD202.
Learning Hours: 3 hours
Please check the available dates on the right or contact us on 01235 810619 for more information.