Available Dates
There are currently no courses available to book. If you would like us to run this course in your workplace or to be notified when a course becomes available, please call us on 01235 810619.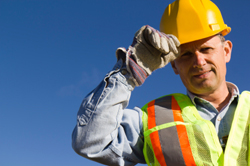 IOSH MANAGING SAFELY
Description: The Managing Safely course is for those required to manage safely and effectively in compliance with both their organisations policy and best practice in health and safety.

Suitable for any person that has to manage risk and resources within their organisation. The course aims to ensure that safety requirements are appreciated by line managers and enable them to review their own departmentmental systems for safety, introducing new controls or implementing changes as appropriate to ensure safety in the workplace

The Institute of Occupational Safety and Health (IOSH) is the Chartered body for health and safety professionals. With more than 37,000 individual members, it is the biggest professional health and safety organisation in the world.


Learning Hours: 24 hours
Please check the available dates on the right or contact us on 01235 810619 for more information.