Available Dates
There are currently no courses available to book. If you would like us to run this course in your workplace or to be notified when a course becomes available, please call us on 01235 810619.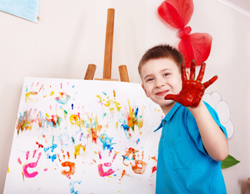 MANUAL HANDLING IN CHILDCARE SETTINGS
Description: This course is designed for employees in the childcare sector, or employees whose job involves the handling of babies and young children. It gives candidates the information to prevent back injury at work. This is vital information for new starters and more experienced workers alike that will help meet 'Standard 6: Safety' of the National Standards for under 8's day care and childminding (Sure Start/Ofsted) and statutory health & safety training.

The course will cover the obligations as required in the Manual Handling Operations Regulations 1992.

This course meets the National Standard 6 and new NOS Unit CCLD202
Learning Hours: 3 hours
Please check the available dates on the right or contact us on 01235 810619 for more information.