Available Dates
There are currently no courses available to book. If you would like us to run this course in your workplace or to be notified when a course becomes available, please call us on 01235 810619.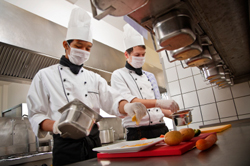 FIRST AID AT WORK (BLENDED)
Description: Individuals required by their employer to undertake the role of workplace first aider in compliance with Health & Safety (First Aid) Regulations. This three day course is run with 1 day eLearning from home followed by 2 days in the classroom.
Learning Hours: 12 hours
Please check the available dates on the right or contact us on 01235 810619 for more information.