Available Dates
There are currently no courses available to book. If you would like us to run this course in your workplace or to be notified when a course becomes available, please call us on 01235 810619.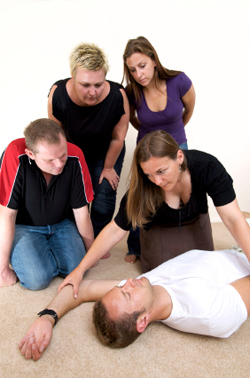 AUTOMATED EXTERNAL DEFIBRILLATION (AED) TRAINING
Description: Automatic external defibrillation and CPR basic life support.
This course is for those who need to learn how to use an Automated External Defibrillator.

This device can be used to administer measured electric shocks during CPR to people in cardiac arrest and is the best way of increasing the chance of survival.

You will be trained to recognise a cardiac arrest and how to treat it.

Learning Hours: 3 hours
Please check the available dates on the right or contact us on 01235 810619 for more information.