Available Dates
There are currently no courses available to book. If you would like us to run this course in your workplace or to be notified when a course becomes available, please call us on 01235 810619.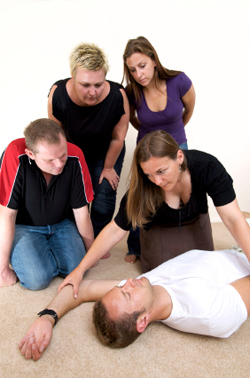 ANAPHYLAXIS AWARENESS AND AUTOINJECTOR TRAINING
Description: An essential course for anyone who has responsibility for the care of adults or children, who suffer from Anaphylaxis and are prescribed an Auto Injector manufactured by EpiPen or Jetx.

One in three of the total UK population - around 18 million people -suffer from some form of allergy
(Royal College of Physicians 2003)

Anaphylaxis is a severe, life threatening, generalised or systemic hypersensitivity reaction.

According to the Resuscitation Council UK, many patients with genuine anaphylactic reaction are not given the correct treatment.
Learning Hours: 3 hours
Please check the available dates on the right or contact us on 01235 810619 for more information.