Available Dates
There are currently no courses available to book. If you would like us to run this course in your workplace or to be notified when a course becomes available, please call us on 01235 810619.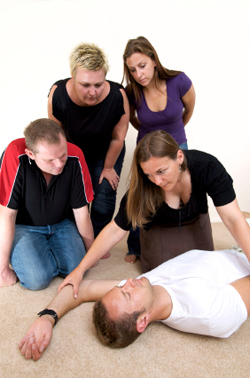 PAEDIATRIC FIRST AID
Description: For those Individuals involved in the care of babies and young children.

IMPORTANT INFORMATION

For Ofsted to accept your Paediatric First Aid Certificate the training course must be delivered by an organisation that has had their Paediatric First Aid course approved by your Local Authority.

This course has been approved by Oxfordshire County Council, the National Childminding Association (NCMA) and the Pre-School Learning Alliance (PSLA).
Learning Hours: 12 hours
Please check the available dates on the right or contact us on 01235 810619 for more information.